Bioinspired propulsion has been actively incorporated into underwater robots in the past decade. The propulsor, such as a pitching/heaving foil, is usually modeled as a rigid body, since it is easier to manufacture, control, and has a higher maintainability and serviceability. The rigid propulsor, however, has a lower thrust as compared to a flexible one. Modifying the motion of a rigid pitching propulsor can enhance the thrust but at the cost of efficiency. A nature-inspired novel pitching (modified) motion is computationally studied to enhance the thrust of a pitching rigid propulsor without deteriorating the propulsion efficiency. The modified motion depends on the parameter 𝕋 (=T1/T time period ratio), which is studied between range [0.8, 1.2].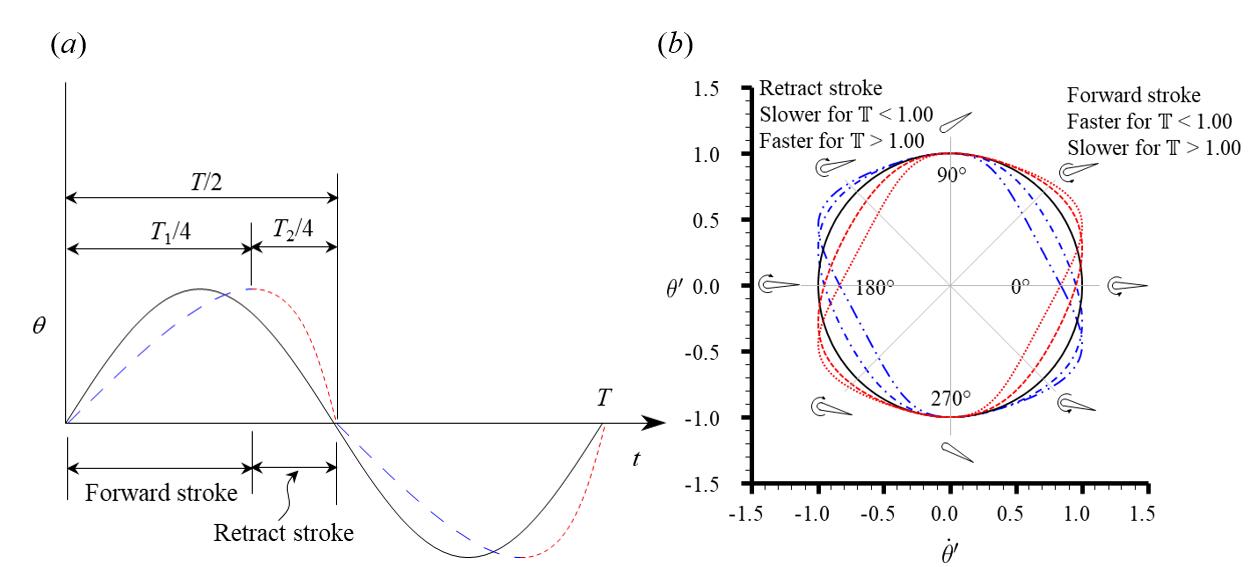 Modified pitching motion (a) waveform schematics, (b) phase portrait.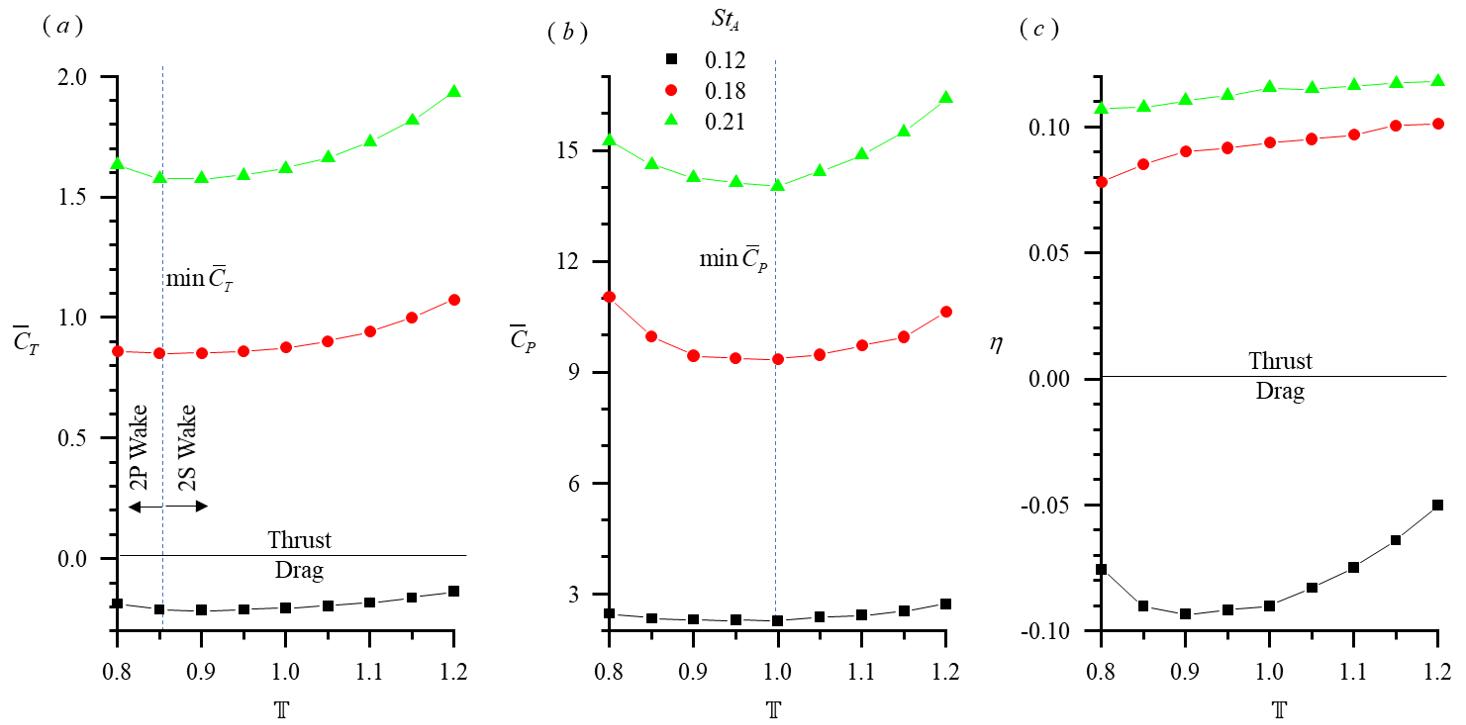 Variation of (a) thrust, (b) power, and (c) efficiency with 𝕋. Both thrust and efficiency are found to increase with 𝕋 for all values of amplitude-based Strouhal number (StA) studied.